Looking for ways to increase engagement on your site, and learn what type of content your readers are responding to?
A voting system is a good way for users to provide feedback without having to fill out lengthy questionnaires. With one click your users tell you what they think, and you gain valuable insights.
In the list below we provide a variety of voting types from the standard like button and star rating to some more unique ones like emotional voting.
Top Voting Plugins for your Wordpress Website:
A standard but extremely versatile 5 star rating plugin for your site.
(Learn about problems with the 5 star rating system )

Add a like button to posts, pages, comments, products and more.
Emotion Voting system. Users select their reaction from five emotions.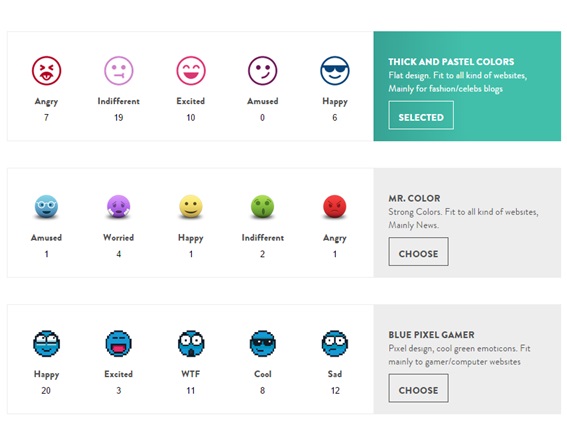 Part poll part rating system. This plugin allows you to ask your users a question and get feedback in a variety of ways.

Ask your users a question (or multiple) and display the results in a color code.