Unless you've been living under a rock, at this point you've probably heard of Facebooks Reaction buttons. Last week Facebook expanded this new feature to everyone, allowing people to react to posts with more emotions than the standard like.
Responses to the reactions have been mostly positive, but a few have complained that Facebook missed some key emotions.
Perhaps no one said it better then famous internet comic,  The Oatmeal, who in their letter to Facebook suggested a few reactions he felt were lacking:

The Oatmeal beautifully, if not a bit crudely, captured the emotions that we all have felt while reading through our news
Unfortunately, it seems unlikely that Facebook will oblige The Oatmeals request in adding these missing Reactions to their system.
How Can You Get Your Hands On The Oatmeals Facebook Reactions?
Luckily, Vicomi, creators of a similar reaction system stepped up and created a working version of The Oatmeals design and made them available for your site for FREE!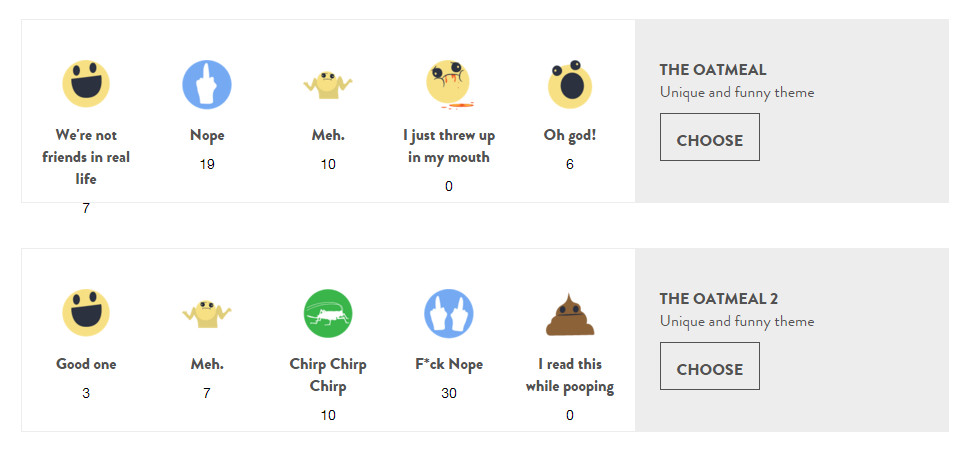 If you are interested in getting your hands on your own reactions by The Oatmeal,  you can register for your free code 
here
And don't forget to thank me in the comments :)